News Events
Program introduction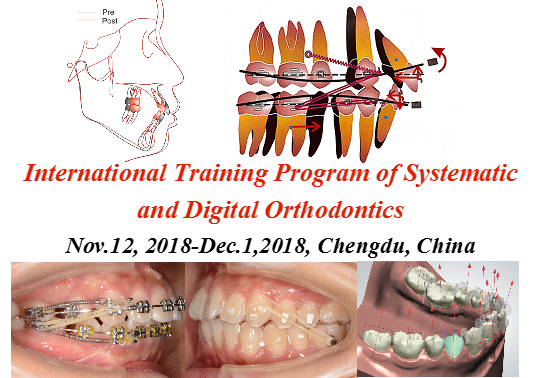 Program Title: International training program of systematic and digital orthodontics
Time: November 12, 2018 -December 1, 2018
Working language: English
Venue: West China School of Stomatology, Sichuan University. Chengdu, China
Address: No.14, Renmin South Road, Chengdu 610041, China
Email: orthotraining@163.com
This program is sponsored by the Ministry of Science and Technology of China. The 20-day international training program of systematic and digital orthodontics aims to improve the capacity and level of orthodontic treatment of the trainees and cultivate mid-high level orthodontic professionals for developing countries, to promote the advancement of orthodontic techniques and related innovations in their countries. The program focuses on not only the fundamental principles of orthodontics, but also the digital orthodontic techniques which have gained more and more attention to both the orthodontists and the patients. The program would contribute to alleviate the contradiction between the reality of growing demand for orthodontic treatment of the people and the shortage of orthodontists as well as the uneven diagnosis and treatment skills in the developing countries. In addition, it is expected to promote the collaboration between China and countries of the trainees, and enhance the advancement of orthodontics in developing countries.
The training will be provided by the experienced professors and faculties of the orthodontic department, West China School of Stomatology, Sichuan University. The course system is outlined as below.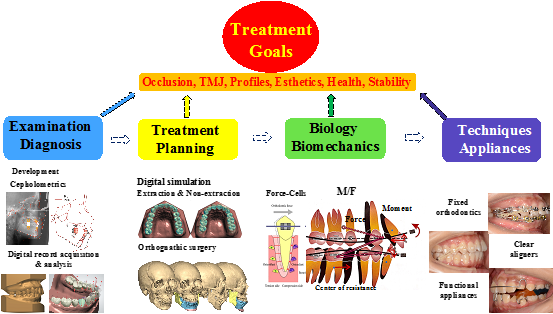 The training contents consists of theoretical study and hands-on training, which are listed as below:
Part I. Theoretical study
1. Introduction to malocclusion and orthodontic treatment goals.
2. Craniofacial growth and development.
3. Cepholometrics.
4. Examination, diagnosis and treatment planning of malocclusions.
5. Biology and biomechanics in orthodontics.
6. Orthodontic treatment with fixed appliances.
7. Orthodontic treatment with clear aligners.
8. Orthodontic treatment of different categories of malocclusions.
9. Early treatment of malocclusions.
10. Orthodontic treatment in adults.
11. Orthodontic treatment and the TMJ
Part II. Hands-on training
1.Clinical visit.
2.Patient record collection and diagnostic analysis: including clinical examination, medical history recording, cepholometric analysis, acquisition and integrated application of digital model, three-dimensional profile, and craniofacial CBCT.
3. Fabrication of commonly used removable appliances and functional appliances.
4. Arch wire bending for fixed appliances, including the three orders and frequently used loops.
5. Brackets positioning and bonding.
6. Operations on micro-implant anchorage.
7. Digital diagnosis and treatment planning: determine the best treatment plan through the application of selected software for virtual tooth arrangement, virtual changes in soft tissue, and orthognathic-orthodontic treatment simulation.
8. Treatment planning, revising and clinical operations for orthodontic treatment with clear aligners.
Applicants who are interested in this International training program of systematic and digital orthodontics please contact with us by sending your Curriculum Vitae (CV) to orthotraining@163.com. We are looking forward to hearing from you.
Requirements for Applicants:
1) Foreign citizens holding the nationality of developing countries;
2) Under the age of 45;
3) At least 2 years of working experience and with a bachelor's degree;
4) Fluency in English or Chinese mandarin;
5) In good state of health;
6) Undertake to comply with laws, regulations and other related rules in China;
Financial Support:
1) Ministry of Science and Technology of China (MOST hereinafter) will cover the cost of training, accommodation, insurance during the training program.
2) The funding will be allocated to the Chinese host institutes.
3) Participants should be able to bear the round- trip transportation fees.
How to apply
For more information about the Requirements for Applicants, Financial Support and how to apply, please visit the following website: http://cistc.gov.cn/Training/English/details.asp?column=877&id=83588.
More about the International Training Program (ITP)
For more information about the International Training Program (ITP), please refer to: http://www.cistc.gov.cn/Training/English/index.asp?column=867.
Introduction to Orthodontic Department, West China School of Stomatology, Sichuan University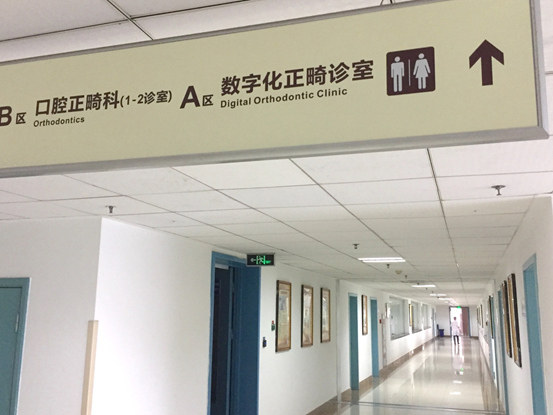 The Orthodontic Department of West China School of Stomatology, Sichuan University has been well known as the earliest base established for carrying out orthodontics treatment, professional teaching and training. It is also the most influential orthodontics professional disciplinary with the longest history in China.
In 1917, the course of orthodontics was started to be presented to students here in West China and Dr. Harrison J. Mullett is the first teacher who initiated the orthodontics education in China. The faculty of orthodontics was founded in 1949. In 1996, the faculty was granted Key Clinical Disciplinary of Ministry of Health; Key Disciplinary of Sichuan Province in 1999; National Key Disciplinary of Stomatology in 2000 and in 2007. And in 2008 course of orthodontics was awarded the National High Quality Curriculum in China.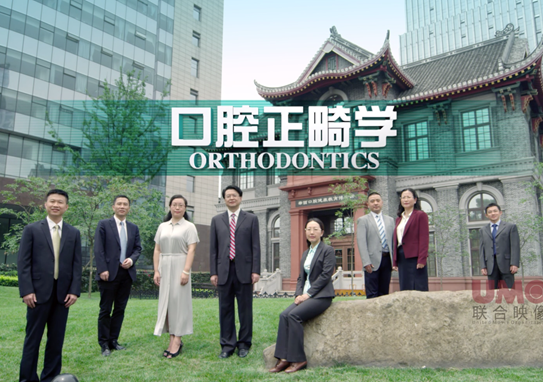 Our faculty member including 7 professors and PhD mentors, 15 associate professors, 12 lecturers and also 24 nurses aim to offer the best clinical care to patients, high quality teaching and training to the students.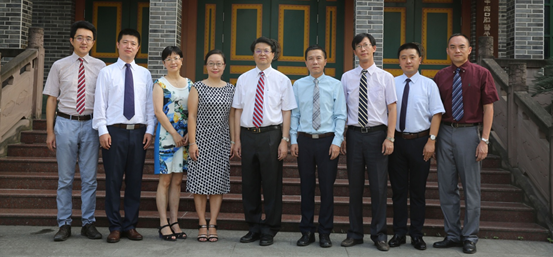 The primary job of orthodontic department is to treat adolescent and adult malocclusions. The orthodontic morphologic and functional analysis rooms were set up for diagnosis, treatment and evaluation of difficult cases. What's more, the use of digital technology and instruments in model analysis, facial analysis and treatment simulation greatly enhanced the development of orthodontic diagnosis and treatment planning.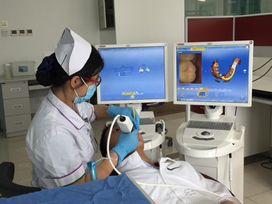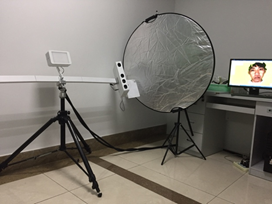 In clinic, modern standard Edgewise techniques, straight wire appliance, Tip-Edge appliance, self-ligating bracket appliance, lingual appliance, clear aligners, micro-implant anchorage techniques and functional orthopedic therapy are put in routine clinical use. The orthodontic faculty of West China School of Stomatology played an important role and conducted great contributions in the promotion of these appliance and techniques over China. In addition, team work consultation has also been carried out with partner departments for combined treatments such as surgical-orthodontic therapy, orthodontic-cleft lip and palate therapy, orthodontic-TMD therapy, orthodontic-periodontal therapy and orthodontic-prosthodontic therapy, and so on.

What's more, our department has been known as the base for undertaking the orthodontist training in China. The faculty and the hospital functions as the clinical treatment and training centers for malocclusions in the Western-China area because of its abilities to provide full range of sophisticated diagnostic and therapeutic treatments.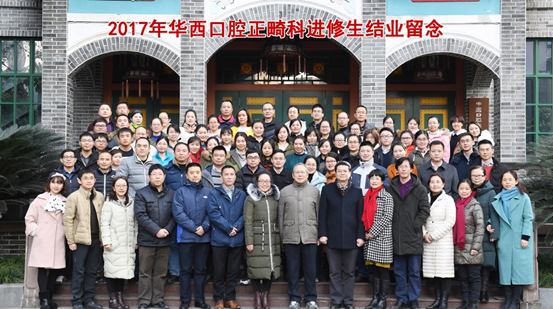 International exchanges with many countries and postgraduates from Indonesia, Nepal, Malaysia, Pakistan, and so on, are enrolled in the training of orthodontics in our department.